Journey to the Forbidden Valley (2018)
After a small airplane crash lands in a remote area of Central China, several passengers survive, including a Chinese boy and his American guardian. As they wait to be rescued, they soon encounter the mysterious Yeren-- an elusive ape-man creature rumored to have inhabited the Shennongjia mountains for many centuries. When ruthless poachers arrive to capture the Yeren, our heroes must decide if the unique creature is their friend or foe.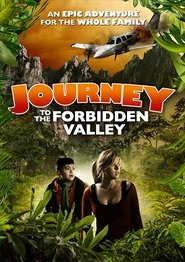 Popular
Popular with similar viewers
See More
After an earthquake destroys Xiang Qin's house, she and her father move in with the family of her father's college buddy. To her surprise, her new kind and amicable aunt and uncle are the parents of her cold and distant schoolmate, Jiang Zhi Shu, a genius with an IQ of 200 whom not too long ago rejected her when she confessed her feelings for him. Will the close proximity give her a second chance to win Zhi Shu's heart? Or will her love for him end under his cold words?
Tree Gelbman learns that dying over and over again was surprisingly easier than the dangers that lie ahead.
A drug squad attempts to take down a criminal organization and they must go undercover to do so, so they begin working at a chicken restaurant, that becomes famous for its delicious chicken. Due to the unexpected popularity, the detectives find themselves in a situation they never expected.
A band of kids embark on an epic quest to thwart a medieval menace.
Struggling to make ends meet, former special ops soldiers reunite for a high-stakes heist: stealing $75 million from a South American drug lord.